Global Integration
Previously, we've covered the importance of dealer integration from a business perspective, we looked at new technologies that facilitate integration, and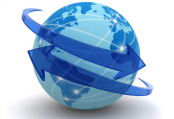 examined the tidal wave impact that the consumer is having on the automotive industry's integration priorities. But what does the overall integration landscape look like from a global perspective? The quick answer is…it depends. To be profitable, OEMs need to have tight, effective integration between their systems and the systems used by their dealer network. This integration drives many different aspects of their businesses.
Geography And OEM Integration Models
How OEM / Dealer System Integration Programs are viewed and implemented can vary widely across OEMs and geographies.  For example, in the United States, the dealer system market has been dominated by a handful of companies. Together they have worked closely with the majority (but not all) of the dealers in the U.S.  
Outside of the U.S., the opposite is true, with the landscape being much more fragmented. In Europe and elsewhere, it is very common to have many small and medium sized providers serving different geographical areas. This is due to several factors including longstanding business and cultural traditions, as well as recent legal barriers (i.e the EU Block Exemption), which reduced the ability of manufacturers to limit their dealer's choice of DSP.  All combined, these vast global differences have made it difficult for many manufacturers to have a truly standardized approach to integration that works everywhere.
Besides the global differences in the number of DSPs in a given region, each manufacturer has a different corporate "philosophy" regarding their programs for dealer system integration. These philosophies come in many flavors but can roughly grouped into three categories.

The Limited Integration Model
Here, the OEM works closely with a very limited number of systems and DSPs. For OEMs, a key advantage of this model is that they only have to provide support for a few platforms.  Additionally, in very small or nascent markets, a limited model can make sense until these markets mature. The main disadvantage to limited integration is that many other DSPs are unable to participate in these closed markets. The knock-on effect is that dealer choices are limited, and many good systems are unavailable to dealers. Ironically, despite the best efforts of OEMs, they have historically been unable to achieve greater than 40-60% dealer participation for their selected systems.
The Open Integration Model
In this model, the manufacturer "opens up" their integration to any eligible party. Any qualified DSP can participate which greatly increases the amount of choices that are available to their dealers. Open integration allows dealers to choose the software system (or combination of systems) that best suits their needs and the needs of their customers. It also is more adaptable to rapidly changing consumer and technological trends. By correctly structuring their open integration model, an OEM can give dealers the choices they want while minimizing their need to directly support multiple DSPs. This strategy has been adopted by Daimler, and with very positive results.
The Hybrid Model
A third flavor of integration is a blend of the open and closed approaches. In the hybrid model, while not fully open, a larger pool of DSPs participates with the OEM than in the closed model. This is typically done on a case by case basis depending on :
The amount of dealer interest in a system

The value of the particular application to the OEMs business

Financial agreement between the DSP and OEM
Geographical, legal, and corporate considerations often cause closed models to morph into a hybrid model. Conversely changes in markets over time may result in a hybrid model evolving into a more limited model. For these reasons many OEMs will utilize both closed and hybrid models on a country by country basis. Of course, this can further complicates their overall integration strategy.
One Last  Wrinkle
Until recently, the terms DSP and DMS were virtually synonymous and it was understood that the DMS was the core operating system of a dealership. But today, the definition of a DMS is less clear. Many DMS's now have extended functionality such as CRM and marketing and many "add on" systems are now adding more advanced features that were were once the sole domain of the DMS. This expansion of systems used by dealers will require all future OEM/Dealer integration programs to include the DMS and all other add on systems.  
Again, this phenomenon is greatly influenced by geography, but it is clearly a growing trend.  


The Inevitability Of Change
To accommodate rapidly shifting consumer demands, the connected car, and evolving models of mobility, all parties (dealerships, OEMs and DSPs) will need to greatly accelerate the pace of interface rollouts or risk falling behind. The cry for a more agile approach to the way that the automotive business is run is coming from many directions and the greatest impediment to a more vibrant and consumer centric business is the slow pace of technology adoption.
Historically, closed or limited integration programs have dominated the industry, especially in the U.S., but signs are pointing towards a shift towards a more holistic view of integration.
Ultimately, the combination of the need to adapt to rapidly changing business models, the influx of capital investments for new automotive technologies, and the fact that a "global adoption" of a limited amount of systems has never been achieved (and is becoming increasingly unlikely), will push the industry to completely revamp their approach to integration. Like most change, there will be some resistance, but ultimately this is a necessary and positive development if current automakers and dealers are going to survive.