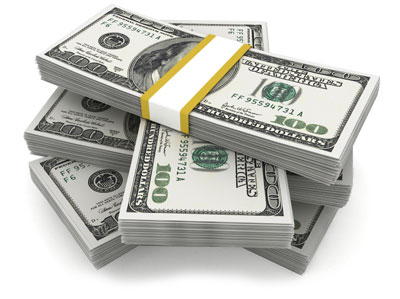 A Family Affair
When the auto industry began in the in the U.S., car dealerships were mostly a family affair. Often a dealership provided sales, service, and even fuel to customers and it was common to have an entire family involved. If this seems a bit odd, and maybe you are even wondering why automakers did not set up direct to consumer distribution, (think Dell, HP, and Toshiba laptops), remember that initially, automakers lacked the distribution infrastructure to sell cars directly to the public.
In the early 1900's, there was no highway system, very few true roads existed, and most vehicles were actually created with rural America in mind. In fact many of the first automobile customers were farmers and not city dwellers as the automobile allowed them to travel between isolated rural towns which had previously been accessible only via horse and buggy. Lacking a means to deliver and distribute to these isolated locations, it was especially difficult for automakers to set up their own retail outlets. They therefore chose the quickest solution, which was to allow local, individual, dealers to handle the sales and distribution.
So most early dealerships were started by individuals and families that gambled on the newly created auto business. Automaker-dealer agreements were structured as franchises, which allowed the OEMs to maintain control over pricing, branding and messaging. In return, dealers received "protected" areas and guarantees that the automakers would not sell directly to the public.
That WasThen,This Is Now
Fast forward to today, and as the auto industry has grown and evolved, many single dealerships have become multi-dealership corporations. Today, the largest is AutoNation, with over 200 individual dealerships. While AutoNation is a publicly traded company, large private dealerships still exist. but consolidation is coming. Recently, the largest private dealership, the Van Tuyl Group, was sold to Warren Buffett's Berkshire Hathaway. With 81 dealerships Van Tuyl, was the largest private dealership group.
Buffett's foray into the automotive business is the most visible outside investor purchase, but private equity firms have been quietly buying up dealerships for a number of years. According to a recent Banks Report on 2015 dealership transactions, 40 private dealerships have been purchased by private equity since 2013 and it is likely that we will see more transactions in the future.
What's Really Going On?
Why the sudden interest? To some extent, the retail segment of the automotive business has lagged behind many other industries in staying current with best business practices and technology. In particular, one only need to look at the dealership data infrastructure and how data is being used inefficiently regarding the retail experience. Not convinced? Just ask anyone who has purchased a new vehicle and spent more time completing the purchase than it took to close on their new home purchase.
This represents an opportunity for industry outsiders (private equity firms) to apply their vast and diverse business and technological experience to improve the functioning and profitability of any dealership that they acquire. This is accomplished by taking advantage of the economies of scale (labor and purchasing power) and more centralized and integrated data systems.
This is really an area where private equity and holding firms excel, and is the main mechanism from which they create additional value before taking a company public or reselling it. This is precisely the reason that Warren Buffett chose to purchase the BNSF railway, a viable but outdated business that was ripe for modernization.
A Breath Of Fresh Air
Some dealerships are still using outdated software systems that directly impact the consumer, (CRM, sales, F&I). When modernized, upgraded systems can better utilize data which can be used to improve customer experience and create other opportunities for sales (i.e. loyalty, referral, and personalized incentive programs). With private equity firms providing much needed injections of capital and tech expertise, this represents a great opportunity for DSPs to sell their latest offerings. Other software companies involved in the Dealer-OEM-DSP software industry that can facilitate the growing need for integration of these systems will also benefit.
Further modernization of dealerships, whether driven by increased private equity  penetration, prodding by the OEMs or other market forces, is inevitable. We may be on the cusp of a transformation that brings welcome change to the consumer's experience and increases the efficiency and profitability of the dealers.