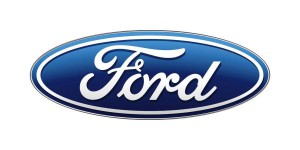 August 12, 2010
Motive Retail is pleased to announce its selection by the Ford Motor Company's Export & Growth Division for an important new initiative to integrate dealers with Ford Global Systems. Motive will manage the implementation of new dealer system interfaces using its Motive Integrator portal for Export Dealers in Singapore, the Dominican Republic and the Middle East.
These new interfaces will provide the Ford Export & Growth Division with repair order data, over-the-counter part invoice data and parts inventory on hand on a daily basis. This data has been available from dealers in the United States and Europe for more than ten years, yet the Export Division which is responsible for direct operations in 130 countries, has suffered from a lack of visibility about the business operations across their dealers. This has made it difficult for Ford Export and Growth when it comes to working with their export dealers to target parts and service marketing programs, sharing data on post-warranty vehicle reliability and quality, developing dealership incentive programs and supporting their dealers to help drive, sell and retain retail business.
The services provided by Motive Retail include the development of all integration specifications, working with Export dealers and their DMS providers to integrate, test and certify systems and supporting Ford's operational requirements. Motive's industry-wide integration and collaboration platform, Motive Integrator, is a key element of the solution for Ford and is being used throughout all aspects of the program. Motive Integrator was designed and built for exactly these types of dealer system integration initiatives with the objective of making these projects easier, faster and less costly for all involved.
"By partnering with Motive Retail, we're now in a position to integrate systems in an efficient, cost effective way which has not been possible in the past. The vast majority of our dealers have a unique, often custom designed, DMS system which makes the scale and complexity of this type of initiative pretty significant" said Steven Balder, Field Operations & Warranty Manager at Ford.
All integration specifications have been completed and pilot dealers will begin their implementation of the new interfaces in late August.